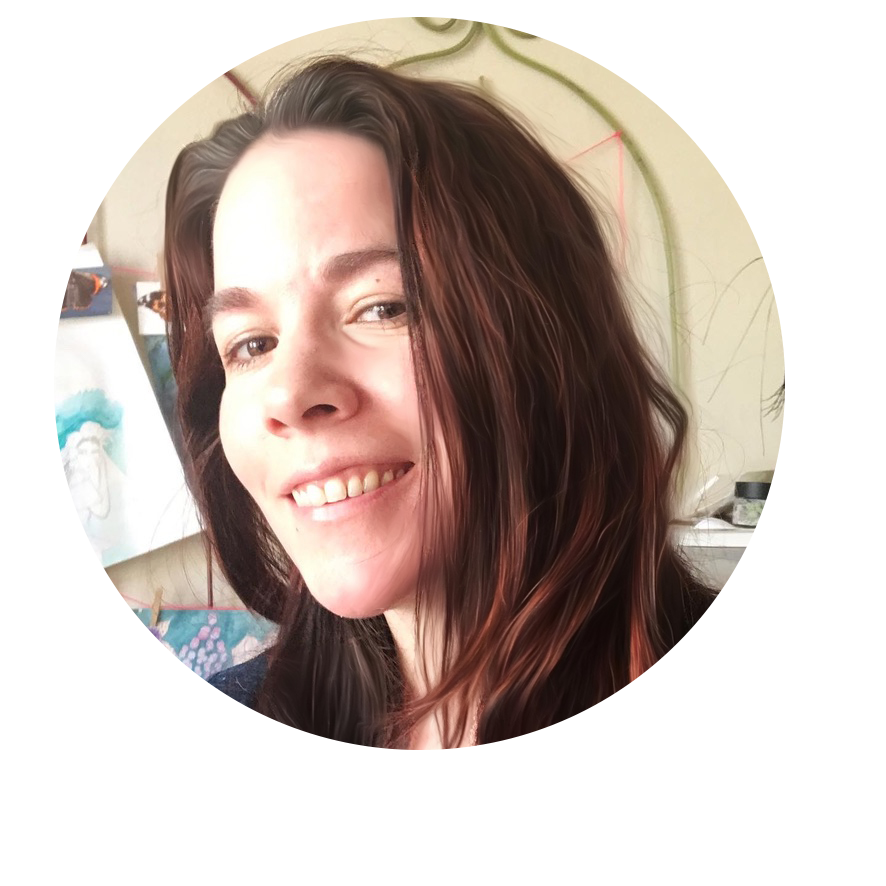 Hello! I'm an artist and illustrator in San Francisco. I'm a printmaker by training and I make hand pulled original prints on paper, as well as digital illustrations, all inspired by plant life and animals. I grew up in Florida surrounded by lush nature. In my youngest years we lived next door to a couple who were both entomology professors at the University of Florida. They generously indulged my curiosity about the exotic plants they grew in a greenhouse, and filled my mind with interesting facts about the insects they studied. My lifelong love of nature was sparked then, and I have followed it ever since. I spent a few years in Texas and I found its beauty stunning, especially during wildflower bloom. Now in northern California, I am awed by the diversity of plants which can grow under the marine layer. I enjoy biking to Golden Gate Park regularly to sketch and be inspired.

Artist Statement
Nature and plant life is my visual language, and I developed it as a means of interrogating our reality. Nature has no agenda other than existing and ensuring its continuity. It throws artificiality into stark relief. I am fascinated by the ways in which nature makes its way back in to the structures built to discourage it, or keep it out.
In bringing nature's small elements to the forefront, I reveal something unseen, invite a new thought process, open a new path upon the one which was already there. My work is rich visual fields of these possibilities for contemplation.
Working in printmaking, I connect my process to nature. As my image builds in layers, it emulates nature's interconnectedness and complexity. There are elements hidden beneath the surface layer which give shape to what can be seen. Repetition can describe movement or depth. Multiplying images mimics nature's endless making of copies; from a small selection comes a proliferation, and it expands into the available space.